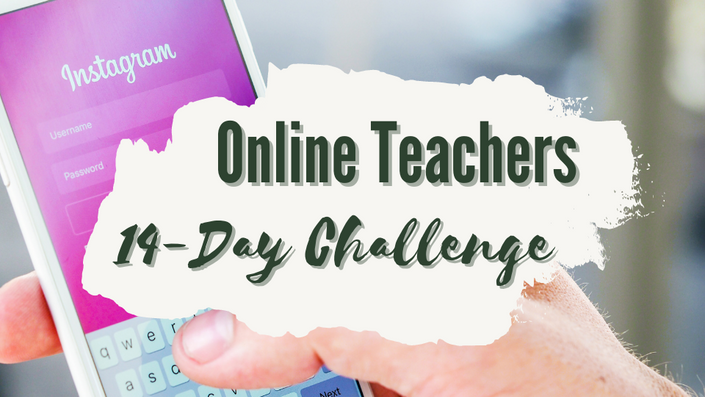 Online Teachers 14 Day Challenge
Upleveling Your Page so it Screams Know, Like and Trust!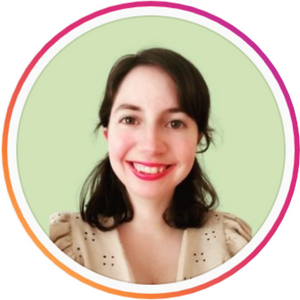 "I'm really enjoying your 14 day challenge! I particularly loved the one about the bio. I was already quite happy with my bio, but those tweaks make a big difference. I've built up my audience on Instagram but still feel a bit stuck in selling, so I'm always very keen to watch your videos!"
- Ruth T. @english_forchange
Instagram should actually be the easiest part of our job - just post something every day and then the students come to us! Right?
Right??
Nope. Sorry... but within 24 hours of starting your page, you probably became a tad obsessed with getting new followers. And then you started creating the kind of content that brings in followers.... but the problem (as you notice over time) is that ''followers'' (unfortunately) does NOT equal ''students''.
So how do I make a page that I can be proud of, that calls to my ideal students, and starts bringing in students instead of just followers?
Believe us... we've been where you are. We started our pages more than 2 years ago, and have spent (unfortunately) WAY too long worrying about followers, and not enough time focusing on students.
Since starting our programs (geared at helping Online Teachers create the business of THEIR dreams), we have found that most of the teachers in our group programs (and 1-1 strategy calls) all need help with the same problems. ''How do I figure out who my niche is?'' ''How do I create content that calls to THAT Niche?'' ''How do I remind my current followers about my services without feeling like a creepy salesman?'' and then ''Instagram is harder than I thought.''
If any of these questions or statements feel like something you've said to yourself recently, then this challenge is for you! Over the next 14 days, we'll help you figure out what you're really on Instagram for, and then how to uplevel your page, create a more professional online persona, and start selling your offer!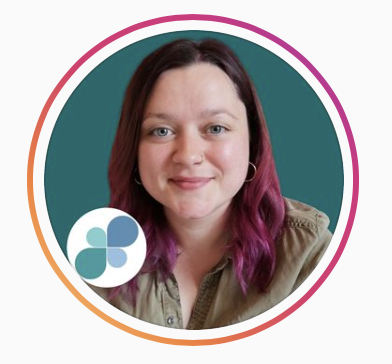 "I do remember being slightly frustrated by the daily video. I wanted to binge it. But, with hindsight, I think it worked well. It made it really easy to implement the changes and they were in a good order, meaning I was starting with the simple stuff and working up. I think if I had binged it, I probably would've ticked it off as a "well that was interesting" and not actually done any of it.
The videos were a good length - my attention span is itty bitty and they worked well.
Finally, I remember looking at the list of module titles at the beginning and thinking "pff LIVES!? nuhuh. No way. That's not relevant for me." And by the time I actually got there, it wasn't so scary. So that's a pretty good sign the program works!!"
- Rhiannon,, @rhiannonelt
You'll learn more about the mystery that is Instagram, and learn VERY valuable tips on using Instagram as the tool it was meant to be, to help you in your business.
Join today, and every day for the next 14 days, you'll receive a quick video training on one specific aspect of your instagram page. You'll listen to our stories, our experience and our lessons, and apply the knowledge, tips and tricks to your page right away. After 14 days you'll be AMAZED by how professional your page has become, and how ready you are to step into that next step of owning your teaching business.
__________________________________________
PS: By starting this challenge, you'll also have access to the private Facebook Group which has become one of the most useful tools for teachers in our community. In that group, we talk about technology that we use, we share lesson plan ideas and resources, we've even exchanged students when opportunities come up that we can't take on. It's truly one of the nicest groups of teachers, and we are honoured that they share their time with us.
Course Curriculum
Challenge: Day 1
Available in days
days after you enroll
Challenge: Day 2
Available in days
days after you enroll
Challenge: Day 3
Available in days
days after you enroll
Frequently Asked Questions
When does the course start and finish?
The course starts now and ends in 14 days.
How long do I have access to the course?
How does lifetime access sound? After enrolling, you have unlimited access to this course for as long as you like - across any and all devices you own.